Fenair's Team of Highly Trained and Experienced Personnel for Safe and Efficient Ramp Handling"
At Fenair, we understand the importance of ground handling for a successful flight. We are proud to offer our clients comprehensive ground handling services that ensure their aircrafts can take off safely and on time.
Our team is highly trained in all aspects of aircraft operations, from marshalling to pushing-out. Our staff have extensive knowledge and experience in dealing with different types of aircrafts, so you can trust us to handle your plane efficiently and safely every time it lands at one of our airports or airfields.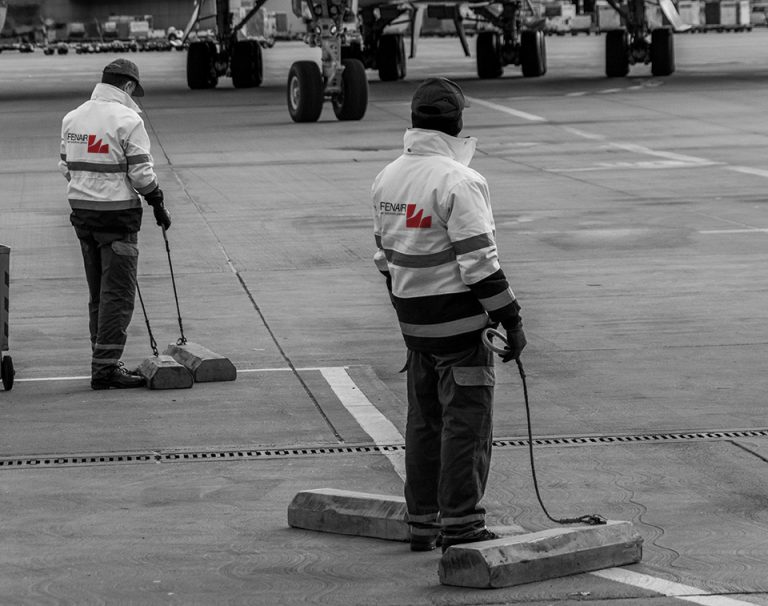 On-Time Departure and Excellent Customer Experience
We always strive for excellence when it comes to turnaround times; based on a well thought out strategy we guarantee that all planes will be ready for departure within the agreed timeframe – no matter what kind they are! This ensures smooth operations both before takeoff as well as during flight itself; thanks to this approach delays due unforeseen circumstances become virtually impossible!
Fenair's Priority on Safety and Compliance with Industry Regulations and Airline Requirements
Safety is paramount at Fenair – which means that each step taken by our team has been carefully planned out beforehand according not only industry regulations but also specific airline requirements if necessary (e.g., special instructions). In addition, regular training sessions keep everyone up-to-date with new developments in aviation technology so you know your plane is being handled by professionals who really care about its safety and performance!